These are some of our clients and what they have to say regarding our serivce.
---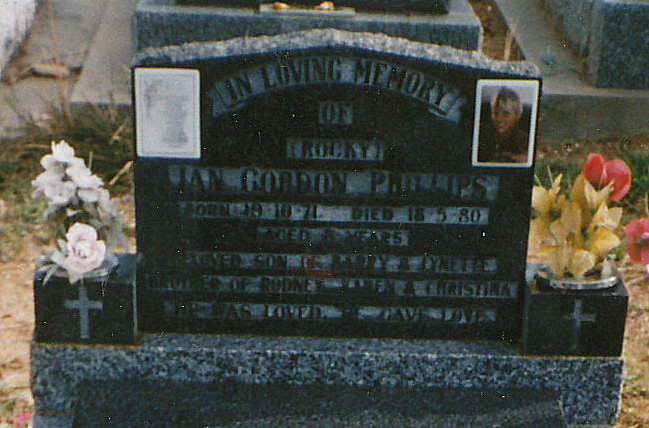 I would like to take this opportunity to Thank Grave Keepers for the Lovely Service that they did on our Beloved Sons Grave. Ian Gordon Phillips Died 18/10/1980 at Tumut.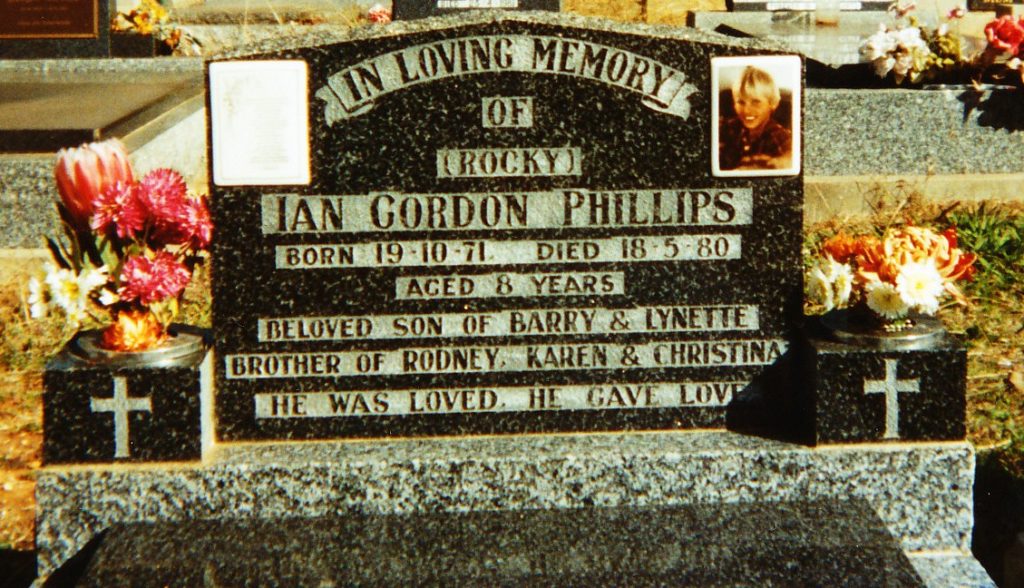 This company has maintained the grave site since 2006. They have always done a magnificent job that every time my family has visited the site; it has always been in a lovely condition. I can only recommend them of the highest nature.
Kind Regards
 Lynette and Barry Phillips SCULLIN ACT
---
I would like to write this testimonial for Gravekeepers for the service they have provided me.
My son passed away in 1992 and I have attended his grave since then. My daughter-inlaw started a business in 2003 called Grave Keepers due to the fact that she was paying someone to look after her brother whose grave is in Tumut.
Since she has been attending to my son's grave and I say with some bias that Grave Keepers have provided a perfect service providing reports each time they service the grave. Any request I have they listen and attempt to meet my request.
Without hesitation I recommend their service to anyone who finds it difficult to attend their loved ones grave site.
Thelma Doyle
---
I would like to thank Karen Doyle of Grave Keepers for the renovation of our daughter's grave.The grave was looking in a sad state for over 8 years.Then came Grave Keepers.From the very first meeting Grave Keepers were professional and sensitive.
Any changes as there was some we were always kept up to date with photos, E-Mails and phone calls.The reports were accurate to work carried out.
The cost was reasonable and we would recommend Grave Keepers on a regular basis to keep the grave in tip top condition.
Karen Thank you.
Brendon & Claire Duncan, Canberra, ACT.
---
Thanks to Grave Keepers, the task of renovating my parent's grave in Canberra (whilst living on the Gold Coast) was hassle-free.
I was regularly updated with emails and photographs throughout the procedure, and nothing seemed too much trouble.
The service and end result were everything I hoped for, and extremely good value for money. I will certainly call on Grave Keepers for any future maintenance, but right now my parent's 35 year old grave is looking great.
Thank you Karen Doyle for your sensitive and conscientious approach to my personal project.
Lynda Gittins, Burleigh Heads, Qld.
---
Since working in Sydney and unable to get back to tend to the grave of my Wife and Parents as much as I would like. I employed the services of Grave Keepers to tend to the grave in between times.
Upon the first meeting with Karen and her team, We were informed of what we would recieved in our packages,this included a report and photo's. Emails and phone calls kept us well informed.
I recommend Grave Keepers to people who are in the same situtation.
Well Done and Thank You
Glenn Packard   Sydney NSW
---
To Karen Doyle
Thank you for your kind gesture with the silk flowers
Much Appreciated
T.L.McCarthy
---
Dear Karen,
Thank you for the job done on my daughter grave. I was very pleased with your service. It looks very nice and the pink flowers were lovely.
Sincerely Yours
Ana M Abreu
---
Dear Karen,
My son took me over to yass today to see my loved one's grave. You did a wonderful restoration Karen. It was so delightful – and the flowers you added.
Thank you do much Karen
Coral Davis
---
I wish to thank Karen Doyle of Grave Keepers for the renovation and upkeep of my brother and his little daughter's grave in Canberra.
From the moment I met Karen whilst visiting Canberra on a holiday in 2007, the service she and her team provided has been most outstanding. The 32 year old grave site had been in a fairly poor state and Grave Keepers got to work straight away, cleaned it all up, removed the debris, polished the plaque, repainted the lettering on the headstone and put flowers on the grave. By the time I was ready to go home to Western Australia, it looked like new again. I couldn't believe the transformation in such a short time.
As well, they continue to service the grave every 3 months and place beautiful arrangements of flowers on the grave on each of my brother's and niece's birth date. They also keep me regularly informed with photos, emails and reports.
I have no hesitation in recommending Grave Keepers to anyone not able to regularly visit their loved ones grave site. I am the only living relative and it gives me such peace of mind that their grave is being so well loved and cared for by such professional people.
Thank you so much Karen.
Jill Arnold, Mandurah W.A.
---
Dear Karen,
Thankyou so much for your wonderful, Caring service you have provided our family. To see the Before and After photo's of my Grandparents grave and how lovely it now looks warms your heart. Will look forward to dealing with you again very soon.
Regards
Carleena Breble-Moss
---